Caring for patients requires a team of healthcare professionals that includes doctors, registered nurses, and licensed practical nurses (LPNs). LPNs perform many important tasks like recording vital signs, changing bandages, and ensuring patients are comfortable.
By becoming an LPN, you'll enter the growing healthcare field and make a difference in patients' lives. Online LPN programs are one of the easiest ways to jumpstart your career in practical nursing.
Did You Know?
LPNs typically need only a diploma or certificate to qualify for licensure — no degree necessary!
The Bureau of Labor Statistics (BLS) projects LPN jobs will grow 6% between 2021 and 2031.
LPNs are known as licensed vocational nurses (LVNs) in California and Texas.
For 20 years now, nurses have been rated the most ethical and honest profession in an annual Gallup poll.
What Is an LPN Program?
Online LPN programs train you to become a licensed practical nurse. You'll learn how to monitor patient health, provide basic care, change bandages, insert catheters, and so on.
LPN online schools may award certificates, diplomas, or associate degrees. Certificate and diploma programs usually last a year, whereas associate degrees take around two years.
Top LPN online programs let you complete most coursework at home, though you may need to take some classes on campus. You'll also need to do in-person clinical rotations at local hospitals or healthcare centers.
Common LPN online classes include:
Introduction to nursing
Anatomy and physiology
Health assessment
Medication administration
Patient safety
The table below shows how online LPN programs differ from other types of nursing programs.
Types of Nursing Programs

| Points to Consider | Certified Nursing Assistant (CNA) | Licensed Practical Nurse (LPN) | Registered Nurse (RN) | Nurse Practitioner (NP) |
| --- | --- | --- | --- | --- |
| Program Length | 4-16 weeks | 1-2 years | 2-4 years | 2-4 years |
| Credential Awarded | Certificate or diploma | Certificate, diploma, or associate degree | Associate or bachelor's degree | Master's or doctoral degree |
| Exam | CNA certification exam | NCLEX-PN | NCLEX-RN | NP certification exam |
Check Out Our Featured Healthcare Programs
Why Accreditation Matters for Online LPN Programs
Always look for online LPN programs that have been accredited by the Accreditation Commission for Education in Nursing (ACEN).
Accredited online LPN programs meet high standards for academic quality and follow the best practices for training future LPNs.
Attending an accredited online program also ensures you qualify for federal financial aid, licensure, and practical nursing jobs.
You can verify a program's accreditation status using the U.S. Department of Education's online database or the ACEN's database of accredited programs.
Top Online LPN Programs and Schools
Read About Our Methodology Here
These rankings include AccreditedSchoolsOnline.org is an advertising-supported site. Featured or trusted partner programs and all school search, finder, or match results are for schools that compensate us. This compensation does not influence our school rankings, resource guides, or other editorially-independent information published on this site. from our partners. We use publicly available provisional datasets from Integrated Postsecondary Education Data System (IPEDS) to inform the data for these schools. All data is current as of the date this article was published. Program-specific information may vary.
#1 Best Online LPN Programs for Aspiring Practical Nurses
Blinn College
Brenham, TX
2 years
Online + Campus
Cost per Credit:
In State | $120
Out of State | $280
Credits to Graduate: 60
Blinn's vocational nursing certificate follows a 12-month blended curriculum. You'll take theory courses online while attending in-person labs and clinicals 1-3 days a week. Coursework includes health sciences, gerontology, pharmacology, mental health, maternal-neonatal nursing, and surgical nursing. After graduating, you'll qualify to take the NCLEX-PN and the Nursing Jurisprudence Examination to become an LVN.
You can apply to Blinn's LPN program through ApplyTexas. You must take the ATI TEAS exam and submit official transcripts.
Average Undergrad Tuition
Average Graduate Tuition
Out-of-state
Not provided
Admission Rate
Not provided
Percent Online Enrollment
70% Percentage of all students who are enrolled online.
Accreditation
Yes Southern Association of Colleges and Schools Commission on Colleges
#2 Best Online LPN Programs for Aspiring Practical Nurses
Montana State University Billings
Billings, MT
4 years
Online + Campus
Cost per Credit:
In State | $380
Out of State | $600
Credits to Graduate: 40
The certificate of applied science at MSU Billings gives you hands-on experience in patient care, medical data collection, and skills to communicate patient needs and updates to RNs and doctors. The curriculum teaches you the fundamentals of nursing, biology, and pharmacology.
You can complete most coursework online but will need to attend a few in-person courses. You can complete your clinical hours at any approved site. After graduation, you can take the NCLEX-PN and apply to become an LPN.
Applicants must have a high school diploma, GED certificate, or equivalent.
Average Undergrad Tuition
Average Graduate Tuition
Admission Rate
Not provided
Percent Online Enrollment
66% Percentage of all students who are enrolled online.
Accreditation
Yes Northwest Commission on Colleges and Universities
How Much Do LPN Online Programs Cost?
Online LPN programs generally cost $5,000-$20,000. The total cost can vary depending on whether you attend a public or private school, whether you qualify for in-state tuition, and how long your program lasts.
Some schools may require you to pay additional technology fees to support online class delivery. You'll also need a laptop and Wi-Fi access.
Explore state-based LPN online schools and programs.
How Much Money Can You Make as an LPN?
LPNs earned a median salary of $48,070 in 2021, according to the BLS. You can make more or less than this depending on your work environment, state, specialty, and years of experience.
Some of the highest-paying states for LPNs are:
California (average LPN salary: $65,140)
Alaska ($63,650)
Washington ($63,250)
Massachusetts ($61,820)
Nevada ($60,490)
You can also increase your earning potential as an LPN by working for the government or in a nursing care facility.
Top-Paying Industries for LPNs

| Industry | Median Annual Salary (May 2021) |
| --- | --- |
| Government | $52,210 |
| Nursing and Residential Care Facilities | $49,620 |
| Home Healthcare Services | $48,350 |
Source: BLS
How to Become an LPN Online: 5 Steps
Becoming an LPN starts with researching accredited online LPN programs. You must then pass the NCLEX-PN before you can apply for a state license.
1

Research Accredited Online LPN Programs

Comparing online LPN programs can help you make an informed decision as to where to go for your LPN training.

All top LPN online programs hold accreditation from the ACEN. You can search for accredited online LPN programs using the ACEN's directory of schools.

Be sure to consider cost when comparing programs, too. In-state community colleges generally offer the most affordable tuition rates.

Don't forget to submit the FAFSA to see whether you qualify for federal financial aid.
2

Earn Your LPN Credential

An LPN certificate takes about one year to complete, while an associate degree takes two years due to the addition of general education coursework.

With an associate degree in practical nursing, you may qualify for a higher salary or career advancement sooner than those with only a certificate or diploma.
3

Pass the NCLEX-PN

The National Council of State Boards of Nursing administers the NCLEX-PN and other nursing exams needed for licensure. Once you complete your LPN certificate or degree program, you must take (and pass) the NCLEX-PN.

The NCLEX-PN uses a computer-adaptive format and covers critical content areas such as health promotion, coordinated care, and risk reduction. The time limit for the test is five hours.

U.S. test-takers must pay $200 to register for the NCLEX-PN.
4

Apply for Licensure

The final step to becoming an LPN is to get licensed. This allows you to work legally as an LPN in your state.

LPN licensure requirements vary by state. To qualify for licensure, you must typically:
Complete an accredited practical nursing program
Undergo a background check
Pass the NCLEX-PN and (if required) a state-administered licensure exam
Submit an application for licensure
Note that you'll need to pay an application fee, which varies depending on the state. In New York, for example, LPN licensure costs $143.
Take time to research your state's requirements and licensing process.
5

Get Additional Certifications if Desired

New LPNs may need certifications to stand out in a competitive job market. Certifications can qualify you for promotions and other professional benefits.

To get certified, you'll usually need to take additional classes and pass an exam.

Below are some popular certifications you can get in practical nursing.
Popular Practical Nursing Certifications
Advanced Cardiac Life Support

Basic Life Support

Certified Hemodialysis Nurse

Developmental Disabilities

Gerontology

IV Therapy

Long-Term Care

Pediatric Advanced Life Support

Pharmacology

Transplant Coordinator

Urology

Wound Care
Q&A With a Real Licensed Practical Nurse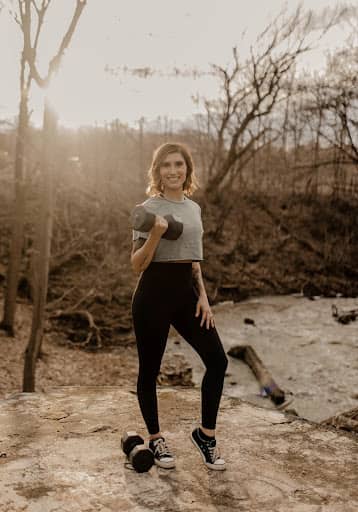 Nicole Hart
Nicole Hart worked as a licensed practical nurse for five years. She decided to pursue a career in nursing as a single mom of twins. After the birth of her youngest child in 2019, she transitioned to working from home. She has since found her passion as an online fitness and nutrition coach, helping fellow moms prioritize themselves and their health.
Nicole has helped dozens of women lose weight, gain confidence, and remember something that many moms tend to forget: that they are more than just moms.
Q: Why did you decide to become an LPN?
I decided to become an LPN while working in a nursing home as a CNA. I learned that I really enjoyed hands-on patient care and desired to take my education and skills further.
Q: How did you research or compare LPN programs before committing to one?
The nursing home that I worked at actually had a program that paid for me to attend nursing school at an accelerated pace while also working. This was ideal for me as a single mom needing to make ends meet. I was also willing and able to learn at an accelerated pace.
Q: What is something that surprised you about practical nursing?
It surprised me how nerve-racking it was to do clinicals. It's one thing to study and test for things, but it's a whole other feeling when you're applying what you've learned with real patients (even while under supervision).
Q: What is your biggest piece of advice to students considering becoming LPNs?
Being a nurse is one of the hardest yet most rewarding things I've done. I absolutely loved hands-on patient care. I loved knowing I was making a difference in people's lives. I also learned how calm I can be under pressure, how mentally and emotionally strong I can be when needed. Know that the journey is tough, the days are long and often difficult, but it's so fulfilling. It takes a special person to be a nurse.
Frequently Asked Questions About Online LPN Programs
What degree do you need to become a licensed practical nurse?
To become an LPN, you typically need a one-year diploma or certificate in practical nursing. You can also earn an associate degree, which takes around two years. The program you attend must be state-approved and accredited by the ACEN.
How long does it take to become an LPN?
Becoming an LPN generally takes at least one year. You can start your career right away with a one-year diploma or certificate, assuming you've passed the NCLEX-PN, taken any required state tests, and applied for state licensure.
Some schools offer a two-year associate degree for aspiring LPNs.
How do LPN programs compare to LVN programs?
LPN and LVN programs are essentially identical. Both train you for a career in practical nursing and award you a diploma, certificate, or associate degree upon completion.
While most states use the term licensed practical nurse, just two states — California and Texas — refer to these healthcare professionals as licensed vocational nurses, or LVNs.
What is the fastest LPN program?
The fastest online LPN programs award certificates or diplomas and last about a year. Students in these programs take only career-focused classes. LPN associate degree programs last longer — usually two years — as they require general education coursework.
You may be able to further reduce the time you spend in school by enrolling in an accelerated LPN program. Accelerated programs require more classes per term and typically take less than a year to complete.
What is the hardest nursing job?
While all nurses face unique challenges, some of the hardest nursing jobs are those in the most stressful, high-risk environments, like the ICU, emergency department, and operating room.
In one 2020 study, over 60% of nurses reported feeling emotionally exhausted due to job stress. LPNs and RNs can manage job stress in many ways, such as by taking time off, finding a work/life balance, and staying in good physical shape.
All rankings and school descriptions on this page were created and reviewed independently by the ASO Rankings Team.
Next Steps