The Most Affordable Online Colleges
Due to the relatively high cost of college education, choosing an affordable online college is crucial. Degree seekers can research the tuition rates and fee schedules of potential schools in order to determine the most cost-effective options. According to the National Center for Education Statistics, public institutions are considerably cheaper to attend than private or for-profit schools.
Many online colleges and universities offer lower tuition rates for in-state residents. However, even the lowest tuition rates amount to thousands of dollars per year. Students often rely on submitting FAFSA forms in order to qualify for federal student loans, applying for scholarships and grants to supplement student loans, or filing application fee waivers. Read on to learn more about states with the highest and lowest average tuition rates, how college major affects salary, and some tips for choosing high-quality, affordable accredited online colleges and universities.
Search & Compare Accredited Schools
Which State Has the Most Affordable College Tuition?
According to data from CollegeBoard, average in-state tuition costs in the U.S. during the 2018-19 academic year included $3,660 per year for two-year institutions and $10,230 per year for four-year institutions. However, the cost of higher education depends largely on where the school is located. As noted in a recent Forbes article, these disparities are largely due to cost-of-living differences between rural states and states with predominantly urban settings. Additionally, some regions of the U.S. – notably the Northeast and New England – are home to prestigious schools with high price-tags that drive up state tuition averages. Cheap online accredited colleges are primarily found in other areas of the country, including the South and Midwest.
The cheapest state for two-year colleges in 2018-19 was California, where the average student paid $1,430 per year. Alternatively, Vermont was home to the most expensive two-year institutions during the same academic year. The average student in that state paid $8,190 in annual tuition. The states with two-year tuition rates closest to the national average of $3,660 included Missouri with $3,580, Arkansas with $3,700, and Montana with $3,730.
In 2018-19, Wyoming offered the lowest average tuition rates for four-year schools at $5,400 per year. The most expensive state for four-year education during that year was New Hampshire, where the average student paid $16,460 in annual tuition. States that most closely matched the national average of $10,230 per year included Tennessee with $9,950, Maine with $10,230, and Texas with $10,300.
It's important to note that the average tuition costs listed above reflect in-state tuition rates. For students who attend a school away from their home state, tuition prices are often much higher. Some schools charge online students in-state or out-of-state tuition based on where they're from, just as they would for brick-and-mortar students. Others charge online students a flat tuition rate regardless of their state residency status, which may or may not be lower than the school's in-state tuition rates for on-campus students. Online learners facing high tuition costs are encouraged to explore financial aid opportunities in order to offset some of these expenses.
Liquid error: internal
How Your Major Can Affect Your Potential Salary
An online student's college degree largely determines their career opportunities, which in turn affect salary expectations. According to the BLS, the average U.S. employee earned $907 per week in 2017. Comparatively, workers with a bachelor's degree earned $1,173 per week on average and those with a master's earned $1,401. The BLS also notes that workers with an associate degree earned a weekly income of $836, falling below the national average. For this reason, students with an associate are encouraged to transfer into a four-year program and earn at least a bachelor's in order to further their career and salary opportunities.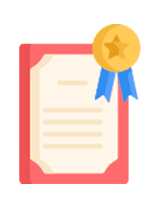 In addition to degree type, a student's major choice can impact earnings. According to PayScale, the five majors listed below are the highest-paying options at the mid-career mark. These careers award above-average salaries for different reasons. Some require specialized technical expertise and may expose workers to hazardous environments. Others are considered in high demand across different industries, allowing qualified job candidates to negotiate for higher salaries prior to being hired. Additionally, prospective students should research salary advancement for different careers. Some professions offer entry-level salaries that will more than double by the mid-career mark, while the earnings for other occupations may be somewhat high during the entry-level phase but experience minimal gains over the course of the employee's career.
Ultimately, students should not need to choose between following their passions or earning a competitive salary. Career planning should begin while they are still in school. Students can meet with advisors and job counselors to learn about lucrative roles they may not have considered, along with internships and other training programs that make them more appealing to employers. After graduation, degree holders can access similar opportunities by joining professional associations related to their career field.
Top Paying Majors
Based on the PayScale College Salary Report, the following five bachelor's degrees provided the highest mid-career salaries for employees. The entry-level wages on the left reflect the first five years on the job while the mid-career figures on the right represent salaries after 10 years.
Petroleum Engineering

Petroleum engineers extract oil and natural gas from beneath the earth's surface using different technical means. This profession may be field- or research-based. Researchers develop retrieval methods and design drilling, pumping, and storage tools and equipment, including oil pipelines. Field-based engineers primarily work outdoors, and some may work on nautical vessels. Their daily tasks may include choosing worksites based on factors like cost and sustainability, overseeing equipment assembly, and monitoring extraction progress. A bachelor's degree is needed for most entry-level petroleum engineering positions.

Operations Research & Industrial Engineering

Operations research and industrial engineers use advanced techniques and models to help companies remain productive, efficient, and cost-effective. Operations research analysts specialize in mathematical techniques such as statistical analysis and data mining. Industrial engineers focus on machines, equipment, and other workplace components that impact workflow and supply chain. According to the BLS, a bachelor's degree is the minimum requirement for operations research analyst and industrial engineer roles.

Actuarial Mathematics

Actuarial mathematics is a specialized branch of math that focuses on risk-based financial analysis. Actuaries evaluate the risk of different events based on statistics and financial theory. Once their assessments are complete, they work with organizational leaders to create policies that reflect their findings and reduce risk as much as possible. More than two-thirds of actuaries are employed in the finance and insurance industry. The field is expected to grow 22% between 2016 and 2026, which is much higher than the average projected growth for all occupations. A bachelor's degree or higher is usually needed for actuarial positions.

Chemical & Biomolecular Engineering

Chemical and biomolecular engineering is a interdisciplinary field that combines chemistry, biology, physics, and mathematics. Chemical engineers typically apply their knowledge to manufacturing. They develop tools, equipment, and processes that address shortcomings or issues with production. Some chemical engineers specialize in subfields such as process engineering or nanomaterials. Biomolecular engineers provide the same services as chemical engineers, but most specialize in the production of drugs and medicine, food, and household products. A bachelor's degree is usually sufficient for entry-level positions in either field.

Public Accounting

Accountants pore over individual or organizational financial records to ensure the information is accurate, up-to-date, and compliant with any applicable laws or regulations. Those who file reports with the Securities and Exchange Commission must be certified as public accountants, or CPAs. Many obtain CPA licensure with a bachelor's degree and some supplemental coursework or training. Some accountants work in specialized fields such as auditing, who analyze records to check for discrepancies or falsified data.
Unemployment Rate by Major
In addition to salaries, students should also consider how easy – or difficult – it is to find a job in their chosen field. Some degree majors are tied to in-demand occupations and industries with high projected growth in the coming years. These include majors associated with business and finance, education, healthcare, and engineering. Other majors have less employer demand, and may be linked to industries with average to below-average growth projections. These majors include architecture, law, and fields associated with the fine arts and humanities.
Regardless of their chosen major, degree holders can distinguish themselves from fellow job applicants in several ways. Many employers prefer to hire candidates with experience, along with a degree in their field. Professional certifications can also be helpful for job seekers. Job location is another important factor, as large urban centers tend to offer more employment opportunities and lower unemployment rates than small towns or rural areas.
| Undergraduate Major | Unemployment Rate (2011-2012) |
| --- | --- |
| Agriculture and Natural Resources | 4.5% |
| Architecture | 10% |
| Arts | 9.5% |
| Biology and Life Science | 7.4% |
| Business | 7% |
| Communications and Journalism | 8.2% |
| Computers, Statistics, and Mathematics | 8.3% |
| Education | 5.1% |
| Engineering | 6.5% |
| Health | 6.1% |
| Humanities and Liberal Arts | 8.4% |
| Industrial Arts, Consumer Services, and Recreation | 5.4% |
| Law and Public Policy | 8.6% |
| Physical Sciences | 5% |
| Psychology and Social Work | 9% |
| Social Science | 10% |
Source: CEW Georgetown
How to Make Sure Your Cheap Online College is High Quality
As we have discussed above, the cost of online college tuition is not necessarily linked to a school's overall quality – and many students enjoy a rewarding educational experience at schools with below-average price-tags. Rather than the cost of tuition, students should focus on the following variables when determining the best cheap online colleges:
Accreditation.
Accreditation is a voluntary assessment process colleges and universities undergo in order to demonstrate educational quality and positive student outcomes. Accreditation status is important because it can affect the student's eligibility for certain types of financial aid, including federal loans, and their ability to transfer credits to other institutions. Colleges and universities may receive regional or national accreditation. Additionally, smaller schools or departments may receive programmatic accreditation. Students should always ensure their school of choice is fully accredited before applying.
Student outcomes.
Student outcomes is a catchall term referring to metrics used to measure learner success. These include year-to-year retention rates, graduation rates, and postgraduate employment. Another important outcome is loan default, which indicates how many students are unable to find a job after graduation and are forced to default on their loan payments.
Available majors.
Many students are unsure which major best suits them when they apply to colleges. However, those who have narrowed their options down should prioritize schools that not only offer degrees in their chosen field, but also related specializations or minors. If the information is available, they should also research student outcomes – such as graduation rates and post-degree salaries – tied to their major.
Online student resources.
The best affordable online colleges and universities provide a learning experience for online students comparable to that of their on-campus counterparts. An online institution should offer academic advising, career counseling services, and digital library access. Faculty communication is also integral. Online programs with consistent communication between learners and faculty members and advisors tend to report the best student outcomes.