Promoting Student Mental Health
Expert Advice and School Resources for Understanding Disorders and Getting Help
Being a student is stressful, but trying to juggle school work and other responsibilities while experiencing mental illness can make it even harder. According to the National Alliance on Mental Illness (NAMI), approximately one in five youth aged 13–18 live with mental health conditions and approximately 75 percent of people with mental health issues develop them prior to the age of 24. Mental health conditions can feel debilitating and scary, making some learners retreat inward rather than seek help. Students, parents, and educators looking for information can find many resources in this guide to help them live their best lives.
Understanding Student Mental Health: Common Issues & Support
Many students feel fear when first recognizing a mental health issue within themselves, as they might not be able to figure out where it came from. Students who previously felt nervous during public speaking but suddenly experience overwhelming panic understandably struggle to figure out what changed. Factors such as significant life changes, politics, family, academic pressure, relationship issues, and money can all contribute to changes in mental health. NAMI also reports that exercise, sleep, and diet can help students feel better or worse, depending on how well they take care of themselves.
Increasing Awareness: Trends in School and On Campus

Mental illness in suicide.
Suicide is the third leading cause of death in students aged 10–24, with 90 percent of those dying by suicide having an underlying mental illness.

School drop outs.
37 percent of students aged 14 or older with a mental health issue drop out of school.

Juvenile justice.
Of the youth in local or state juvenile justice centers, 70 percent have a mental illness.
---
Stress and Anxiety
The Anxiety and Depression Association of America found that one in eight children are affected by anxiety, yet 80 percent of those with a diagnosable anxiety disorder do not receive treatment. By going without counseling, medication, and other helpful tools for treating anxiety, children are likely to experience long–reaching issues. Anxiety disorders have been on the rise in K–12 children since at least the 1950s and studies show that numbers are expected to continue rising in the coming years.
Anxiety can be a normal part of childhood if experienced in phases, but students with continued symptoms often have a treatable anxiety disorder. Stress and anxiety hinder academic success more than any other non-academic factors. In addition to hurting concentration, both can lead to racing thoughts, poor judgment, and impaired memory. On the emotional spectrum, depression, agitation, and the inability to relax can result, leading to procrastination or, for some students, self-medication with drugs and alcohol. Anxiety and stress may also manifest themselves physically, causing students to suffer from nausea, rapid heartbeat, dizziness, and chest pains.
Students, parents, and educators seeking more information on how to alleviate stress and anxiety can check out these related guides.
Where to Get Help…
Online and Off-Campus Resources
Online support groups

Because students can sometimes feel (needlessly) embarrassed about having a mental health concern, many find it valuable to take advantage of online support groups. These spaces provide anonymity, multiple perspectives, and different stories of how the illness affects them. They are also free.

Resources for coping with stress/anxiety

Given that anxiety can make students feel powerless, some find that learning more about the issue and how to manage it can help them feel more in control. They also provide ideas that students may not have considered previously and offer an alternative for those who cannot afford health care.
School Resources
Canine therapy

Counseling centers

Nap hall

Stress and anxiety peer groups
---
Depression
The National Institute of Mental Health found that approximately 11 percent of children are diagnosed with a depressive disorder by the age of 18. While gender does not seem to play a role prior to puberty, girls are twice as likely to have depression as boys after adolescence. Students who come from a family with at least one depressive parent are also at a higher risk for developing depression themselves.
Depression is extremely debilitating and can prevent adolescents from engaging in many day-to-day activities, including completing schoolwork. People who suffer from depression may display a number of symptoms, such as poor concentration, changes in sleep and eating habits, low energy and mood, and panic attacks. When depression manifests, it can be difficult for students to get motivated enough to study for tests, work on assignments, or even attend classes. If the condition is not diagnosed and treated as soon as possible, students may have a harder time academically as they move up from one grade level to the next.
GET HELP NOW: If you or someone you know may be contemplating suicide, help exists. Call the National Suicide Prevention Lifeline at 1-800-273-8255 or take part in the Lifeline Chat online 24/7.
ASO
If you're looking for more information about coping with grief as a student or helping prevent suicide, check out our other guides here:
Where to Get Help…
Online and Off-Campus Resources
Online support groups

Depression can feel isolating, and some students may not be ready to talk about their challenges in-person—at least not at first. Fortunately, a number of online support groups exist where students can find support, acceptance, and common ground.

Resources for coping with depression

Depression can feel overwhelming as students lose interest in formerly enjoyable activities, avoid social interactions, and neglect everyday tasks. In addition to seeking professional help, some students want to learn more about the illness and what they can do to feel better.
School Resources
Depression peer groups

Suicide Prevention Curricula

School-based counseling

Regular check-ins

Religious leaders
---
Drug Abuse and Alcoholism
A study by the National Institute on Drug Abuse (NIDA) states that 70 percent of high school seniors have tried alcohol, 50 percent have tried an illegal drug, and more than 20 percent have used prescription drugs for a non–medical purpose. While experimenting with alcohol and drugs is often a normal part of the older student experience, overuse of these substances causes both academic and non–academic consequences that, if left untreated, can last a lifetime. Among adolescents, substance abuse can cause neurological damage that directly influences academic performance, such as harm to verbal skills and memory. These students may perform poorly in their middle school or high school classes, leading to lower grades and overall lack of motivation. Other issues could include automobile accidents, violence, and unprotected sex.
The good news is that NIDA's Monitoring the Future survey found that use of illicit drugs (outside marijuana) is at its lowest level in two decades, while binge drinking has shown a five-year decline among students in all grade levels. With high school seniors, the perception of risk associated with binge drinking increased significantly in 2018.
Students, teachers, and parents looking for more advice on handling issues surrounding drug abuse, alcoholism, and peer pressure can find additional information and resources in the guides below.
Where to Get Help…
Online and Off-Campus Resources
Online support groups

Overcoming alcoholism and drug abuse can feel overwhelming, and many recovered individuals speak about the incredible power of community when working to become sober. If you aren't ready for an in-person group, check out these online support groups for help.

Resources for coping with substance abuse

If left untreated, substance abuse and addiction can ruin not only the life of the addicted person, but also many people around them. Individuals wanting to learn more about causes, symptoms, and recovery can check out the links below.
School Resources
Drug awareness curricula

Some schools provide programs to educate teens on the consequences of drug and alcohol abuse. These programs––which may be part of a health class or a voluntary after school program––teach students how to resist peer pressure, manage stress, and develop drug resistance and social problem-solving skills.

Safety First: Real Drug Education for Teens. In 2018, Bard High School Early College Manhattan became the first school in the country to introduce this innovative 14-unit course for ninth grade health students. The program focuses on instilling healthy decision-making and critical thinking skills surrounding drugs.
Safe and Drug-Free Schools. Starting in 2017, all schools in Preston County, West Virginia began implementing a program aimed at preventing the use of alcohol and drugs illegally. The program is based on data surrounding drug and violence problems and uses reports from the federal government's Principles of Effectiveness.

Drug Abuse and Alcoholism Peer Groups

Some campuses have twelve-step programs for students working on their sobriety. Also, schools without twelve-step programs may have peer support groups that include mentoring from students who have overcome addiction and alcohol-free social activities.

Operation UNITE. This group currently maintains 145 clubs serving more than 10,000 students in grades 4–12 in Kentucky. The group works to empower students to avoid drugs and alcohol through prevention, intervention, and leadership programs.
Prevention Club. Based at Sunnyside High school, this peer-led group works to discourage poor decision-making related to drugs, alcohol, and other harmful behaviors. The group meets once weekly and also hosts special meetings and field trips throughout the year.

Recovery schools

Recovery high schools are alternative schools that allow students struggling with alcohol and drug addiction to learn in an environment conducive to their recovery. In addition to schoolwork, these institutions provide mental health and addiction counseling.

Anchor Learning Academy. This school in Rhode Island serves students working to overcome alcohol and drug addictions while also ensuring they receive the education needed to hit academic benchmarks and prepare for graduation. The school uses individualized treatment plans, weekly counseling, daily check-ins, and transition services to help students overcome their addictions.
Peers Enjoying a Sober Education (PEASE) Academy. As one of the oldest public recovery high schools, this Minnesota-based institution provides chemical dependency counselors, daily peer support meetings, sobriety support groups, and an online education program. The school supports middle and high school students.
The Association of Recovery Schools. Students and parents seeking a recovery school in their area can use ARS's database to find a suitable option.
---
ADHD
Data supplied by the National Survey of Children's Health suggests that approximately 6.1 million American children aged 2–17 had been diagnosed with Attention Deficit Hyperactive Disorder (ADHD), or approximately 9.4 percent of all kids within the age bracket. Of those surveyed, children between ages 12 and 17 were most likely to have received a diagnosis, although numbers for children aged 2–5 rapidly increased over the previous decade.
This disorder can result in a number of behaviors that hurt academic performance, including daydreaming in class, trouble listening to others, fidgeting, talking out of turn, and getting bored easily. Students with ADHD may make careless mistakes because of their impulsive nature or have trouble remembering when assignments are due. Compared to students without ADHD, these learners are more likely to receive failing grades and lower grade point averages.
ADHD is frequently associated with other mental health issues, which can further contribute to challenges in school. Some students with ADHD also suffer from depression, anxiety, or bipolar disorder.
In addition to the resourced highlighted in this guide for students with ADHD, parents and teachers can also review other guides on the subject below:
Where to Get Help…
Online and Off-Campus Resources
Online support groups

Whether you're a teenager or a parent, online support groups can be really helpful for feeling supported, understanding certain behaviors, and reading about treatments and modifications that have helped others.

Resources for coping with ADHD

Although ADHD can feel overwhelming for children, parents, and teachers alike, understanding how it affects students and how it can be treated can do much for creating a plan of action and helping learners manage symptoms.
School Resources
ADHD evaluation

ADHD schools

ADHD organizations that partner with schools

Skills workshops

Special accommodations
---
Eating Disorders
Data from the National Institutes of Mental Health found that 21 was the median age of onset for binge eating disorder, while it sat at 18 for both bulimia and anorexia. Despite these numbers, it's not uncommon for middle and high school students to develop eating disorders – this is disproportionately true if they are female.
Students with anorexia and bulimia experience a number of physical side effects—such as headaches, nausea and fatigue—that can make it more difficult to succeed in the classroom. In addition, these disorders can impair cognitive function and development in teenagers, which also can have long-lasting consequences. Similarly, eating disorders can lead to depression and anxiety, which impede students' motivation to do coursework and cause behavioral problems that make it difficult to learn.
If you're a teacher, parent, or fellow student who suspects a loved one might have developed an eating disorder, review our guide to learn how to detect concerning behaviors and provide support.
How to Detect & Treat Eating Disorders Among Students
Where to Get Help…
Online and Off-Campus Resources
Online support groups

Living with an eating disorder can feel extremely isolating – especially if you haven't told anyone yet. Online support groups provide an effective environment for gaining hope, hearing success stories, and reading about helpful resources and programs.

Resources for coping with eating disorders

Living with an eating disorder feels scary, but lots of resources exist to educate students and their families on how to seek help and move towards recovery.
School Resources
Counseling

Eating disorders peer groups

Therapeutic High Schools

Nutrition counseling

Prevention programs
---
OCD
The Centers for Disease Control and Prevention predicts that half a million American children have been diagnosed with Obsessive Compulsive Disorder (OCD), or approximately one in every 200 learners. Students with OCD may have obsessive thoughts and fears and feel compelled to perform compulsive rituals throughout the day. This can make school a daunting proposition because even though these students may want to pay attention in class and do their homework, disordered thinking can make it difficult to focus. Consequently, this can lead to poor performance on tests, difficulty understanding course material, and an inability to complete homework. Even motivated students can eventually face falling grades if the disorder is left untreated.
Parents, teachers, administrators, and students who want to learn more about behavioral disorders can do so by reading this related guide.
Support For Students with Behavioral Disorders
Where to Get Help…
Online and Off-Campus Resources
Online support groups

Knowing that you're not alone in OCD tendencies can be a great relief, and online support groups can help students find others who know what it's like to live with this illness. They can also share helpful resources.

Resources for coping with OCD

Even after receiving a diagnosis, many parents, administrators, and teachers have lots of questions about how OCD works and how medical and healthcare professionals most commonly treat it. These resources provide insight and helpful details.
School Resources
Alternative Schools

Students with severe forms of OCD may find it helpful to attend a therapeutic school – at least for a time – to lessen their symptoms and learn about evidence-based practices for controlling OCD urges.

Newport Academy. This school incorporates Cognitive Behavioral Therapy, Exposure and Response Prevention, and other therapy modalities to help teens with OCD fight against the circle of obsessive and/or compulsive urges as they strike.
Sedona Sky Academy. This boarding school for girls aged 13–18 provides specialized OCD therapies alongside academic coursework. The school provides individual, group, family, and equine therapy plus other activities that help students successfully complete everyday tasks.

Individualized Education Programs (IEPs)

Public school students with OCD may be eligible to receive individualized education services from their school district. IEPs use the expertise of medical professionals and teachers to provide services that help students succeed in school, such as counseling, speech therapy, and instructional accommodations like extra time for assignments.

OCD, IDEA, and IEPs: How to Access Special Education Services for Children with OCD. The International OCD Foundation offers actionable information for parents who suspect their children need an IEP but aren't sure how to proceed.
Understanding the Law and Students with OCD. The ADAA offers information on the differences between a 504 Plan and IDEA and how to make the best individualized choices based on your child's unique needs.

OCD Peer Groups

Many schools have OCD peer groups that are either arranged by students or function as a chapter of a national mental health awareness group. Students with the disorder may be able to join peer groups that address specific issues related to OCD, such as hoarding, or the skills they need to improve their academic performance—including time management and effective studying.

Our Minds Matter School Clubs. This national nonprofit works with schools throughout the country to create student-led clubs that address issues such as OCD and provide concrete support and understanding communities.
NAMI High School Clubs. The National Alliance on Mental Illness maintains many high school clubs that address several mental health issues – including OCD. Students and families can review the map to find a local option or start a club at their school.
---
PTSD
Data from Stanford Child's Health suggests that approximately four percent of all children experience some type of trauma while still under the age of 18—these incidents can lead to Post Traumatic Stress Disorder throughout their lives. Of those children and adolescents who experienced trauma, approximately seven percent of girls and two percent of boys will receive a PTSD diagnosis.
Post-Traumatic Stress Disorder (PTSD) can occur when someone experiences a traumatic stressor in their life. While people often think of PTSD as something that only affects veterans coping with their experiences on the battlefield, the condition can be caused by a number of traumatic experiences—such as serious accidents, domestic abuse, assaults or non-violent crime. In addition, PTSD can also be caused by witnessing a traumatic event.
PTSD can have serious effects on the brain that impair memory and make it difficult for students to do well in school. In addition, these students may also experience panic attacks and a lack of motivation or concentration, as well as disordered sleeping and eating patterns. All of these symptoms make it difficult for students to pay attention in class and keep up with their assignments, potentially leading to poor grades.
Where to Get Help…
Online and Off-Campus Resources
Online support groups

Continually explaining what it feels like to have PTSD can be exhausting for children, leading them to desire communications with individuals who understand what they're going through and can provide hope and encouragement.

Resources for coping with PTSD

Educators, administrators, parents, and kids often want to know more about what causes PTSD, how its symptoms behave, and what can be done to support children as they work through the traumatic events and try to move past them.
School Resources
Classroom, assignment, and examination accommodations

Students with PTSD may be able to get special accommodations to help them perform well on assignments and tests, as well as get the most out of their time in the classroom. Accommodations may include a tape recorder to document lectures, individually proctored examinations, and advanced notice of upcoming assignments.
---
Expert Interview: Beth Jakubanis, MSW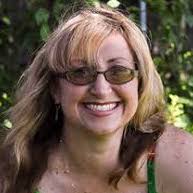 Beth is the founder of SoCal Therapy Center & SoCal Child Therapy. She provides counseling, therapy, psychotherapy, parenting classes, parenting support, parenting advice, and parenting tips to children and families in Los Angeles with ADHD, Asperger's, Autism Spectrum Disorder, depression, grief or bereavement, anxiety, oppositional defiant disorder, and gender variance.
What are some of the common triggers for individuals with these mental health challenges, specifically in K–12?
Common triggers for depression and anxiety can trace back to pressures or changes in school or family life. A kid can experience anxiety, for example, for a variety of reasons. One possible reason is pressure at school: think in terms of tests or papers, a change of a teacher or classroom, conflicts with other kids in the form of social media bullying or face-to-face bullying. A kid may experience depression as a result of a loss of an important relationship, a change in the family (an older sibling leaves the house, new sibling joins the family, parents separate, a grandparent dies).
Causes of alcoholism and drug abuse are complex. To begin with, some individuals are sensation-seeking and experiment with them to pursue the sensation. Other individuals may be growing up in an environment where alcohol and drug use is normalized. There is also a genetic component to a vulnerability to alcoholism and drug abuse.
Eating disorders also have a genetic component and are often activated when a person is looking for a sense of control. Controlling the food that comes in or out of their body may be the most control that they are able to exercise over their circumstances. Post-Traumatic Stress Disorder is usually brought on when a life or death situation is experienced by an individual. The fear-inducing memory is improperly stored in the amygdala. Some research has found that a mother who experiences a trauma during pregnancy can pass along a genetic marker which creates a vulnerability towards PTSD in their children.
How can students who experience these mental health issues best take care of themselves?
Strengthen their support network. A support network of teachers, adults/parents, and friends can reduce feelings of isolation by providing the individual with people who can normalize their feelings, help them to think differently about their circumstances, and improve their mood. Research shows that one supportive adult at a school can reduce the likelihood that a student will drop out of school.
Engage in pleasurable activities. We know that we have the capacity to improve our mood by engaging in pleasurable activities. Examples of enjoyable activities will differ for different people. Some ideas can include listening to or dancing to favorite music, reading a favorite book, rollerblading, swimming, playing with animals, etc.
Set goals for yourself. Oftentimes when our mood is low, we have a hard time imagining what it would be like if the problem were no longer present. Envisioning a world where the problem no longer exists and taking steps to resolve it can be a very effective way of improving mood and changing the external circumstances that are triggering the difficulties.
Change your body chemistry. When we are feeling low there is often a biological component to our mood. We can change that by changing our body chemistry. How do we do that? Enter TIPP. TIPP stands for Temperature, Intense exercise, Paced breathing, and Paired muscle relaxation. Here's how: change your body temperature (take a cold shower, hold some ice cubes, etc.), do intense aerobic exercises like running, and do belly breathing or a guided muscle relaxation video. These things can bring immediate relief.
Cope ahead. Sometimes we are taken by surprise by a negative mood, but sometimes we can anticipate it. When coping ahead, we teach ourselves how to prepare for what may be unpleasant and create a plan to get through the difficulty without becoming overwhelmed by the emotions that it evokes.
If students experience a particularly difficult season, should they tell their school? If so, what should they say?
When things are tough, a student should tell their parents and together with their parents identify who at the school they may want to involve in the conversation. What to tell the school will depend upon what the problem is. A student and their family may brainstorm about what support they may want in notifying the school. Are they going to ask for accommodations in completing homework? Extra time on a test because of anxiety? A special testing environment because of ADHD? A school can be very helpful and responsive when they know what challenges the student is facing and everyone has an open conversation about how to best meet the needs of the student who is struggling.
How can parents best support these students?
A parent can best support their child by listening to their difficulties. At different ages a child will communicate their difficulties in different ways. A seven-year-old doesn't often have the ability to tell their parent that they are depressed. Instead they may show it in behaviors such as irritability, crying, or isolating from others. Meanwhile a teen may withdraw from others but have the capacity to discuss feelings of anxiety or depression with an adult.
It is important that a parent is able to accept and validate the child's feelings and does not try to talk them out of the feelings or otherwise invalidate them. Reassuring them that everyone feels this way sometimes and accepting the emotions can in and of itself be very healing for the child. Following up with helping the child through some of the above interventions can often be enough.
Proactive Wellness and Students: General Techniques
Receiving treatment from psychological and medical professionals is one of the best things students and their families can do when faced with a mental health issue but is by no means their only defense. There are many steps that students can take to augment their treatment and live healthfully in the hopes of offsetting some symptoms. That being said, self-diagnosis and self-treatment can be dangerous if used in place of professional help. The tips given herein should be explored in concert with a trained specialist.
Healthy sleep habits. Not getting enough sleep is a common problem for students, but it can actually do more harm than good. In fact, long-term sleep deprivation is linked to a decrease in grade point average. And for students being treated for conditions like depression, ADHD, anxiety and PTSD, sleep deprivation can exacerbate their challenges. To combat this, students should make it a priority to adopt healthy sleep habits, such as going to sleep and waking up at the same time every day, getting around eight hours of sleep each night, and taking naps to make up for lost sleep.
Thoughtful and consistent meals. Diet can affect a student's memory, ability to learn and stress levels. For those being treated for depression and anxiety with medication, a healthy diet is also important because weight gain may be a side effect. Some healthy eating habits that these students can adopt include eating breakfast every day, keeping a regular meal schedule, and avoiding meals late at night. When choosing foods, it's important to limit junk food and meals from fast food restaurants, eat fresh fruits and vegetables every day, and avoid drinks filled with sugar and caffeine.
Exercise. For those suffering from mental illnesses, exercise can be an extremely important part of their recovery because it releases endorphins in the body that improve mood and contribute to feeling calm. In addition, exercise helps to improve energy levels, sleep, memory, and the ability to focus on tasks—all of which can contribute to better grades. Exercise also helps students who need to lose weight meet their goals, which raises their self-esteem and makes them feel a sense of accomplishment.
Meditation and other relaxing behaviors. Meditation helps people slow down their minds, which is beneficial to those who have problems with concentration. In addition, meditation is associated with decreased stress, better sleep patterns, and a more positive mood. Similarly, other relaxation exercises like deep breathing, progressive muscle relaxation, and guided visualizations can help increase clarity and focus.
Music, art, and other creative outlets. Keeping up with hobbies, such as artistic endeavors like playing an instrument, painting, and writing, can help students feel good about themselves and express their feelings in an enjoyable way. Not only do hobbies make people feel accomplished, these activities also activate areas of the brain associated with happiness. The more these students engage in creative hobbies, the more they can keep harmful feelings at bay.
Talking to peers. People with mental health challenges often isolate themselves from other people because they believe they won't be accepted or understood. But maintaining friendships and connecting with peers is actually what they need to feel better about themselves. By talking to peers, these students can get the support they need when they're having a bad day, as well as helpful advice on how to handle different problems in their lives.
Unplugging. Students are bombarded with technology on a constant basis, and although many technologies can be helpful, it is also important to make an effort to unplug. For example, frequent computer and Internet use is associated with feelings of stress and depression, so having downtime from technology is imperative for people with mental disorders. In addition, unplugging can actually reset the brain, improving memory and the ability to learn new information.
Pets. Students who are able to have pets can reap a number of mental and emotional benefits from regular contact with their animals. Animals can be a source of affection that makes people feel better about themselves and reduces loneliness. In addition, pet owners feel needed and develop routines around the care of their animals, which can help them feel emotionally stable.
Reading. In many cases, the only reading students have time for is related to school. However, reading for pleasure can help them emotionally, as well as academically. On an academic level, reading can improve vocabulary, concentration, and memory. Mentally, reading can help reduce stress, while giving students interesting things to talk about—which can be an important part of building connections with others and increasing self-esteem.
Laughter. Students with mental health problems may not feel like there's much in their lives to laugh about, but laughter can actually help put them in much healthier frames of mind. Also, laughter affects the brain in ways that enhance academic performance—such as increasing the ability to retain information and pay attention.
Volunteering. Feelings of low self-esteem and hopelessness can be a big part of having a mental illness. Volunteering for a cause they believe in can help these students feel good about themselves as they help other people—as well as connect with peers who share the same interests. This is a great way for these students to improve their mood and develop a sense of purpose.
Journaling. Journaling can help people process what's going on in their lives. For students with mental challenges, this can be especially helpful because they get their frustrations out of their system in between therapy appointments or bare the innermost thoughts they don't feel comfortable talking about. Oftentimes, this is enough to help them feel better and manage difficult emotions.
There's an App for That: 9 Programs that Promote Mental Health
The first step a student and their family should take is finding a licensed therapist or mental health professional who can perform and evaluation and create a plan of treatment. After completing this step, some teens may find it helpful to explore the wide range of iPhone and Android apps that exist to promote good mental health. A few of the best ones are highlighted below.
Insider Perspective: Pursuing My Education with a Mental Disorder

Blake LeVine is a life coach and author with a master's degree in social work from Adelphi University. As a survivor of bipolar disorder who has been healthy for over 17 years, he knows the importance of managing mental illness and uses his experiences to help clients deal with depression, addictions, anxiety, post-traumatic stress disorder, grief, career problems, and family issues. He is the author of Beating Bipolar: How One Therapist Tackled His Illness . . . and How What He Learned Could Help You!
What kind of mental health issues did you have as a student?
I was diagnosed with bipolar I disorder, and for two years I was in and out of psychiatric hospitals. It was very tough. I missed a lot of school and had trouble with friendships, and there was also a lot of pressure on my family to find the right treatments to help me rebuild my life. It was a very hard couple of years. I've been stable for about 20 years, but it took me a long time to put my life back together.
When did the disorder start to manifest?
It started to manifest in my teens. I would say around 15 or 16 I had the first signs of it. I had been doing well in my life and in high school I was very high achieving. Then at about 16, things started to unravel. I had my first manic episode then that required a hospitalization. I couldn't sleep. I was very nervous about my health; I thought I was dying and ended up going to the emergency room. A few weeks later, I was diagnosed with bipolar and it would take a solid two years to find the right treatment because medicine and therapy would go well, but I'd fall back into an incident again.
Did you have a hard time functioning academically?
Before all of this happened, I was in advanced classes and I really did well in school. After it happened, it was much harder to attend school. For a short time, I had to go to a special school for kids with special needs, so I went from excelling in school to having to reintegrate into school again.
How did it affect you socially?
Before I was always very confident and had a lot of friends. After I really felt knocked down. I was embarrassed that other kids would make fun of me, or if I wanted to date, people wouldn't want to date me because of the illness. I became very insecure for a while, and part of what I needed to do in therapy was find the courage to make friends again, potentially start to date, and get ready to be an adult.
What words of encouragement would you give to students struggling with mental illness?
When I was sick, I felt so alone and hopeless, so I would tell a young person going through it that there are many people experiencing these issues. If you take the right steps, you can have a full life. I'm happily married, I have two children, I've been educated all over the world, I've written six books. If I had known when I was so sick that any of that would have happened, it would have kept me a lot more positive. I really believe that if you take care of your mental health, you can do anything you set out to do in life—but the key thing is to accept what you're facing and get the help. I love that all the pain I went through is helping inspire people, and I never would have guessed that when I was so young and feeling like these problems were so hard.
Additional Resources for Students and Parents
Students with mental health conditions do not have to suffer in silence. There are a number of resources available where they can get information on how to cope with their condition, seek assistance, and better understand what they're experiencing. The following are some resources that can help.