Nevada K-12 Online Schools
Nevada has embraced online learning with a passion, offering 10 fully-online schools for students in grades K-12, and numerous individual course options throughout the state. The fully-online primary schools served about 10,000 students during the 2013-14 year, and another 700 students enrolled in the Nevada Virtual Academy located in the Clark County School District. The enrollment for supplemental courses was even higher at just shy of 29,000 students. K-12 students can enroll in credit recovery programs, blended programs or dual credit courses at an online community college.
Nevada Online Colleges and Universities
Most colleges in Nevada offer some level of distance learning to accommodate busy schedules. In the 2013-2014 school year, over 98,000 students enrolled in at least one online course in Nevada. Community college students can take online courses in a variety of subjects, including accounting, education, politics, real estate and sociology. The University of Nevada, Las Vegas boasts a variety of online programs to earn certificates or bachelor's, master's and doctoral degrees. The University of Nevada, Reno offers more than 200 online courses, plus seven fully-remote certificate and degree programs, including an online executive MBA.
Nevada Community Colleges
Community colleges represent the first tier in the state's three-tier higher education system. The College of Southern Nevada, a two-year school, is the largest institution of higher education in the state, and the third largest community college in the country. Unlike other states, three of the four public two-year schools in Nevada award certificates, associate degrees and bachelor's degrees. Great Basin College even offers post-baccalaureate certificates for students who wish to earn credentials beyond the bachelor's degree.
Four-Year Public Colleges and Universities in Nevada
Students seeking additional options for higher education can choose from three four-year public schools in the state: Nevada State College, University of Nevada, Reno and University of Nevada, Las Vegas.
Nevada State College (NSC) is the second tier in the state's higher education system; the two research universities comprise the third. Offering bachelor's degrees in more than 35 majors, NSC represents a culturally diverse student population, more than half of whom are first-generation college students.
University of Nevada, Reno is the state's oldest university. According to the school's website, Nevada residents pay 72 percent less in tuition compared to other Tier 1 universities. The university offers more than 145 undergraduate, master's and doctoral degree programs.
The University of Nevada, Las Vegas (UNLV) currently offers more than 220 programs at the undergraduate, master's and doctoral degree levels.
Graduate Education in Nevada
Students who pursue graduate study at one of the state's two public universities may find themselves at the Desert Research Institute (DRI), the environmental research arm of the Nevada System of Higher Education. DRI conducts cutting-edge applied research in air, land and life, and water quality across the state, country and globally. Students of atmospheric sciences, hydrologic sciences and water resources management conduct their research at DRI while earning their degrees through the universities.
Private Colleges in Nevada
For students who prefer a private education, Nevada is home to 35 for-profit colleges and universities, as well as four nonprofit institutions: Expertise Cosmetology Institute, Roseman University of Health Sciences, Sierra Nevada College and Touro University Nevada. Though public colleges enroll the majority of students in Nevada, some of the state's private colleges are distinguished by their specialized and technical offerings.
Nevada Online College Spotlights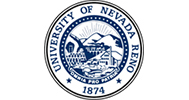 University of Nevada, Reno
The University of Nevada, Reno (UNR) blends a long, rich history with cutting-edge modernity in curriculum and class delivery modes. The school has approximately 22,000 students enrolled in 4,500 courses. UNR is also among the online schools in Nevada that offer certificates, graduate degrees and individual courses through its 365 Learning program. Offering more than 200 online courses each year, this distance learning program features flexible scheduling, summer school, and the ability to take courses far beyond the Reno area.
Students seeking a degree minor or professional certificate in addiction treatment can opt for the UNR online program. The university also offers an online professional certificate in renewable energy. Graduate students can choose from three online master's degrees: an online executive master's degree in business administration (EMBA), a master's of education in literacy and diversity, and a master's of science in equity and diversity in education.
Nurses seeking the field's highest educational level can complete a doctorate of nursing practice online. Students can also opt to complete selected online courses for their traditional, on-campus degrees in subjects such as accounting, environmental law, addictions counseling, digital design, community health, communications, literature, criminal justice, history, mathematics, information technology, political science, women's studies and foreign languages.
Visit http://www.unr.edu/365/learning-options/online-learning to learn more about the 365 Learning program at University of Nevada, Reno.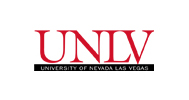 University of Nevada, Las Vegas
Working adults can complete select online undergraduate and graduate degrees through the University of Nevada, Las Vegas. UNLV offers online bachelor's degrees in public administration and in social science studies. The UNLV program offers asynchronous online courses, meaning that student/instructor interaction and class discussions do not happen simultaneously. With no set times for meetings, this flexible mode encourages self-motivation and discipline.
At the graduate level, online UNLV students can pursue Master of Science degrees in nursing (nurse educator track or family nurse practitioner track) or in hospitality administration. The university also offers four nursing doctoral programs with tracks in nursing practice, sustainable health, post doctor of nursing practice and nursing education. UNLV is the top online school in Nevada and number six in the nation for its online graduate nursing program, according to the U.S. News & World Report's 2015 rankings. Graduate and post-graduate certificates are also available in nuclear criticality safety engineering and nursing.
For more information on online degree programs and courses at the University of Nevada, Las Vegas, visit http://online.unlv.edu.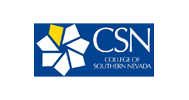 College of Southern Nevada
The College of Southern Nevada (CSN) is a two-year institution, the largest provider of higher education in the state and the third largest community college in the country. This also makes CSN one of the largest online schools in Nevada. CSN operates 50 locations with three main campuses and 11 learning centers. Over 70,000 students enroll annually in over 200 career fields. It is fully accredited by the Northwest Commission on Colleges and Universities, awarding 19 different associate degrees and seven certificates. Students range in age from 16 to 62 and come from every state in the nation. CSN also has strategic partnerships with the military and several colleges across the country.
Dating back more than 10 years, CSN's online program emphasizes accessible education. Students can connect to professors through email, phone and fax, and tech support is available to troubleshoot computer issues. CSN provides about 400 courses each semester to approximately 8,000 virtual students. Some programs blend online and on-campus participation. The wide variety of online associate degree programs spans education (childhood, early, secondary and special needs students), communications, sociology, psychology, criminal justice, business, computer information technology, history and language.
For more information about the CSN online program, please visit https://www.csn.edu/online-campus.
Best Post-Secondary Schools in Nevada
Best for Future Service Members
One thing that's not a gamble in Nevada is betting on the state's excellent higher education. Though each program will have a different emphasis, all degrees can be combined with service through the ROTC. Students with aspirations to serve their country can pursue this goal while simultaneously working on their degree at any of the following Nevada schools. Each college on this list is nonprofit, generates four-year degrees and offers at least two ROTC programs (Army, Navy and/or Air Force). Highlighted selections indicate those schools that keep tuition affordable—in some cases below $20,000 annually.
Best for Personal Attention
Nevada students don't have to gamble on their education in overcrowded classrooms. The colleges and universities that made our list offer excellent academic programs tailored for students who thrive on personalized attention. Each college has an average class size of 20 students per professor.
Best for Women in Technology
As the technology industry continues to grow, so do the number of women entering the field. Online schools in Nevada have created programs to help women achieve degrees in STEM (science, technology, engineering and mathematics) fields. These colleges have specialized resources such as mentorship programs, which pair new female students with seasoned female students and faculty members. Female-only residences offer a positive, comfortable atmosphere, where women can grow personally and professionally as they complete their degree program in technology. We've compiled a list of Nevada's best technology programs for women.
Best Schools Fighting for Families
Nevada is a great place to find a quality social work program. There are also a handful of quality online schools in Nevada that offer the curriculum and support to prepare students for professions in schools or clinical settings. Professional social work may also entail helping families and children work through difficult times in government agencies. Scholarships and work-study programs help student focus on their studies, without worrying about college funding. Based on rankings, facilities, awards and other data, we've ranked the best social work programs in Nevada.