Teeth and gums are an important part of overall health. Dentists play a crucial role in maintaining oral hygiene, handling responsibilities like preventative cleanings and filling cavities. These professionals commit their careers to bettering their patients' oral health. Students seeking dentistry careers can choose from several paths, including orthodontics and general dentistry. Dive into each dental field's professional requirements and educational routes below.
No matter which field of dentistry they choose, dentists ensure their patients' quality dental health and contribute to their communities' overall wellbeing. Keep reading for a deep dive on how to become a dentist.
What Does a Dentist Do?
Dentists diagnose and treat ailments of the teeth, gums, and other parts of the mouth. They either specialize in a certain part of dentistry or practice general dentistry, which covers overall oral health.
Dentists work with patients of all ages, beginning with children as young as one year old. Those who specialize in a dental field might work with a specific age group or solve a dental problem. For example, prosthodontists focus on dentures, and therefore might work with older patients and endodontists specialize in root canals.
After earning their dental degree, dentists can choose to work in a private practice, public health, or international health.
Dentists must earn their doctor of dental surgery (DDS) or doctor of dental medicine (DMD) degree from a program accredited by the Commission on Dental Accreditation. Specialists usually complete a two- to four-year residency program as the final step in their dentistry training.
After earning their dental degree, dentists can choose to work in a private practice, public health, or international health. They can choose their own schedule, where they work, and the patients they serve. The best dentists enjoy working with their hands and helping people. They need to be able to problem solve and learn quickly.
Key Soft Skills for Dentists
Communication: Licensed dentists must master clear communication of dental diagnosis and treatment plans to their patients. This also helps establish a trusting relationship between doctor and patient.
Leadership: Dentists running their own practice must be good leaders. They should strive to build solid relationships with every employee at their practice. This ensures a healthy work environment.
Empathy: Dentists must try to understand the concerns and fears of their patients so they can address these issues in a compassionate manner and build patients' trust.
Key Hard Skills for Dentists
Manual Dexterity: Dentists work with their hands all day. They must possess excellent manual dexterity skills to ensure good performance and no accidental harm to patients.
Conducting Dental Assessments: A dentist should be able to look at a patient's mouth and immediately recognize any problems. They need to be able to accurately diagnose and treat any ailments of the teeth or gums.
Interpreting X-rays and Diagnostic Tests: Dentists must look at an X-ray or diagnostic test and determine treatment options based on the results.
A Day in the Life of a Dentist
A dentist's work day varies based on the subfield of dentistry they specialize in. Professionals in general dentistry can expect to fill cavities, repair damaged teeth, place sealants, prescribe medications, and apply anesthetics for dental procedures. Each of these tasks requires dentists to be proficient in an array of equipment, including forceps, scalpels, mouth mirrors, and drills.
Dentists who own their practice might also manage some administrative tasks like bookkeeping, hiring employees, and buying supplies and equipment for their office. Activities of a day in the life include:
Clean decay from teeth and fill cavities
Prescribe medications
Place sealants on teeth
Whiten teeth
Fix or remove damaged teeth
Make models for dentures
Teach patients about general oral hygiene
AccreditedSchoolsOnline.org is an advertising-supported site. Featured or trusted partner programs and all school search, finder, or match results are for schools that compensate us. This compensation does not influence our school rankings, resource guides, or other editorially-independent information published on this site.
Featured Online Programs
Find a program that meets your affordability, flexibility, and education needs through an accredited, online school.
Professional Spotlight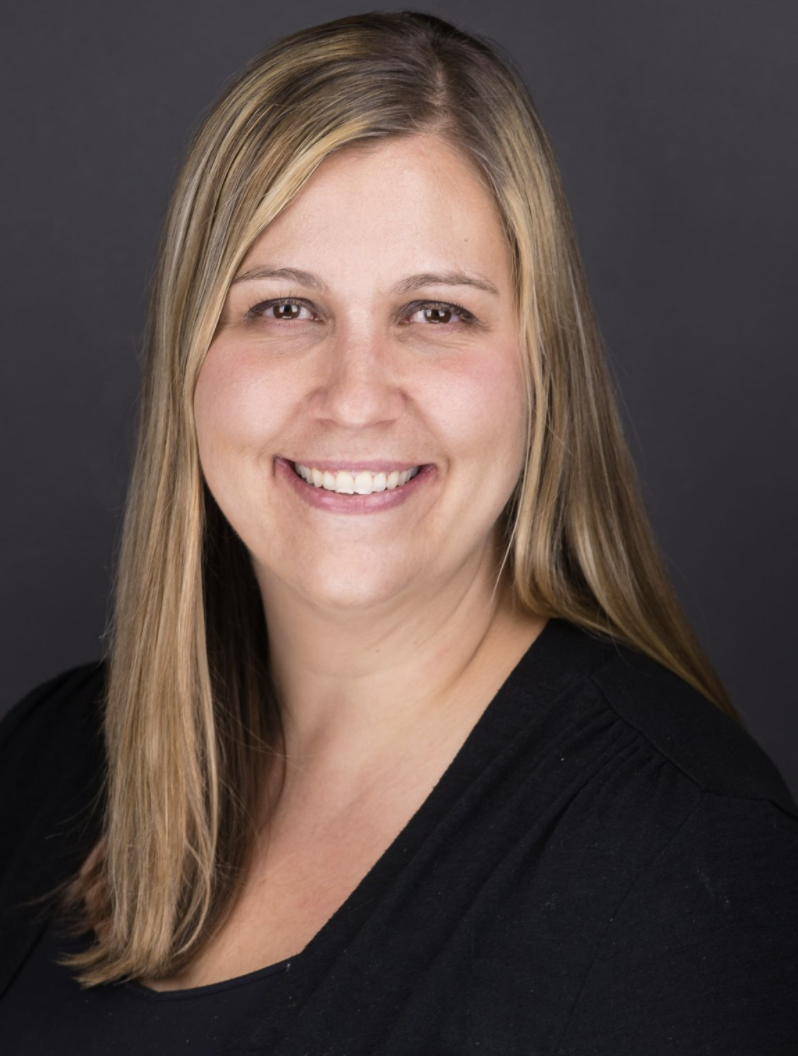 Adrienne Hedrick
Dr. Adrienne Hedrick is a general dentist who completed her dental degree at the Indiana University School of Dentistry in 2006. After spending several years in corporate dentistry, she purchased a dental practice in 2008. Since purchasing the practice, Dr. Hedrick has heavily invested in technology and created a great atmosphere for team members and patients. Due to this, the practice has experienced tremendous growth and is one of the most successful dental offices in the area.

Memberships include the American Dental Association, the Colorado Dental Association, Boulder-Broomfield County Dental Society, and the Spear Education Faculty Club
Why did you become a dentist? What initially interested you about the field?
My love of dentistry started as a child. When I was growing up, my family dentists were extremely personable, and I looked up to them. How they made me feel as a patient made me want to be a dentist when I grew up.
As I got older, I realized that dentistry was a great fit for me, as I love to help people and work with my hands. As an added benefit, I wanted to be an entrepreneur, and luckily, dentistry is a career where it's feasible to own a dental practice and be a business owner.
What does your typical work day look like?
The typical workday is from 8 a.m. to 4 p.m. It's quite hectic, yet very fulfilling. During a day, I typically see about 40 patients. The procedures I perform are anything from basic restoration to surgery. There's a ton of variety.
What are some of the most rewarding aspects of working in dentistry?
The most rewarding part of my job is how I can make a huge impact on people's lives. It makes my day when I hear positive feedback from patients, such as that a procedure wasn't as hard as they thought it would be. Or when patients talk about how they had such a great experience at our office.
What are some of the most challenging aspects?
One of the most challenging things about being a dentist is feeling like I have enough time for each patient. To overcome this, I usually work through lunches and typically don't take breaks. This means I'm usually working from 8-4 with no breaks at all. However, it's well worth it. I really enjoy interacting with patients and spending enough time with them.
How did your degrees prepare you for your role?
I have a biology undergraduate degree which has enabled me to understand the science behind dentistry. In addition, I took a lot of psychology classes in college, which turned out to be more valuable than I ever could have imagined. Understanding psychology has helped immensely when interacting with both staff as well as patients. And of course, my dentistry degree has helped with clinical skills.
What was your career path that led you to this position? What do you think helped you most on your journey to become a dentist?
Since I've always been passionate about dentistry, I decided to become an ortho assistant during my undergraduate degree. I enjoyed it so much, I continued to be an ortho assistant throughout my dental school as well.
After graduating from dental school, I worked in corporate dentistry for two years. At that point I decided that I wanted to work for myself, so I purchased a practice from a retiring dentist.
The thing that's helped me the most on my journey to become a dentist is my love of and commitment to serving others.
What advice would you give to students considering pursuing a career as a dentist?
If I were an undergraduate student now considering a career as a dentist, I'd do it all over again in a heartbeat. It's a great profession.
My advice for people considering becoming a dentist is to shadow dentists or become an assistant prior to applying to dental school. Too many people go into dentistry and don't understand what's truly involved in the profession. Sure, there are great perks such as the possibility for four-day work weeks. But there are also a lot of challenges, and this profession isn't right for everybody. By shadowing dentists or getting a job as an assistant, they can understand the commitment level that it takes to become a great dentist.
"The most rewarding part of my job is how I can make a huge impact on people's lives."
Areas of Specialization for Dentists
Dentistry offers several areas of specialization for those pursuing this career. These areas focus on specific parts of the mouth or treatments for unique ailments. Dentists who specialize become experts in their field.
Endodontists
Endodontists specialize in treating root canals and gum-related disease. They remove and replace infected parts of teeth.
Required Education: Graduate dental school and 2-year residency
Required Licensure/Certification: DDS/DMD license, certificate in endodontics
Career Titles: Endodontist
---
Orthodontists
Using braces and other structures, orthodontists straighten uneven teeth. They work with patients who want to correct misaligned teeth.
Required Education: Graduate dental school and two- to three-year residency
Required Licensure/Certification: DDS/DMD license, certificate in orthodontics
Career Titles: Orthodontist
---
Periodontists
Periodontists focus on the treatment of the bones and muscles that support teeth. They address gum disease, gingivitis, missing teeth, and more.
Required Education: Graduate dental school and 3-year residency
Required Licensure/Certification: DDS/DMD license, certificate in periodontics
Career Titles: Periodontist
---
Dental anesthesiologists
Dental anesthesiologists give patients anesthetics to prevent pain during dental procedures. They also help patients manage the pain after these treatments.
Required Education: Graduate dental school and 2-year residency
Required Licensure/Certification: DDS/DMD license, individual state license, and certificate in dental anesthesiology
Career Titles: Dental anesthesiologist
---
Pediatric dentists
Pediatric dentists work with children and special-needs patients on their general dental hygiene.
Required Education: Graduate dental school and 2-year residency
Required Licensure/Certification: DDS/DMD license
Career Titles: Pedodontist or pediatric dentist
---
Oral pathologist
Oral pathologists look for and treat disease of the mouth. This includes bumps and ulcers that could indicate oral cancer.
Required Education: Graduate dental school and 3-year residency
Required Licensure/Certification: DDS/DMD license
Career Titles: Oral pathologist
Dentist Career and Salary Outlook
The Bureau of Labor Statistics (BLS) reports that demand for dentists will increase as the population ages and research continues connecting oral health to overall wellbeing. The BLS projects a 3% growth for dentists between 2019 and 2029. These professionals earned a median annual salary of $164,010 as of May 2021.
Dentists' salaries vary depending on their area of expertise. Oral surgeons, endodontists, and periodontists occupy the three highest-paying fields of dentistry. These professionals earn median annual salaries exceeding $250,000. Dentists with specific certifications, higher education, and licenses can expect to earn more income over the course of their career.
---
Projected Job Growth
+3%
Median Annual Salary
$164,010
Source: BLS, 2020
---
Next Steps on the Dentistry Career Pathway
The area of dentistry students choose for a focus will determine how long it takes to become a dentist. All prospective dental students must earn their bachelor's degree. This is followed by their DDS/DMD license, gained through dental graduate school. Depending on the dental field students pursue, they might need to earn additional certifications and licenses.
Where Can I Work as a Dentist?
Consider location when choosing where to begin a career in dentistry. Making the biggest impact often requires relocating to the area with the largest need, even if the pay cannot reflect the workload.
The Health Resources and Services Administration surveyed the United States for where dental health professional shortages were most prominent in 2017. Florida, Arizona, and Texas landed in the first three spots, each with more than 4 million people living with limited access to dental health services. Urban and rural areas tend to be lacking in dental professionals.
Dentist jobs exist mainly in metropolitan areas. Rhode Island, Vermont, and Alaska rank among the top states for high-paying dentist jobs. Along with location, dentists must choose whether to work in a private practice, public health dentistry, research, or international healthcare. Job opportunities and pay vary based on location.
Becoming a Dentist
Earn a Bachelor's Degree: Earning a bachelor's degree kicks off the journey toward becoming a dentist. A BS in biochemistry is the most popular undergraduate major for dentists, followed by bachelor's degrees in physics and molecular biology. Students should strive to graduate with a high GPA and solid extracurriculars to support their graduate school application.
Attend Graduate Dental School: Dental students begin their dentist education in graduate school. Degree-seekers should consider the program's reputation, location, and accreditation. They must complete science prerequisites during their undergraduate studies and pass the dental admissions test.
Earn a DMD/DDS License: Dental students earn either their DMD or DDS upon successful completion of dental school. The DDS and DMD both show that a student completed dental graduate school. Learners must pass a written exam and continue to meet the educational requirements throughout their career to maintain their license.
Get Necessary Certification: How long it takes to become a dentist depends on the certifications necessary after schooling is complete. Dental specialists must earn certification in their area of expertise. Some states require additional certification for dentists to practice within their borders. Dental students should conduct thorough research to know exactly what is required for their career goals.
Dentist Education Requirements
Dentists in both general dentistry and a dental speciality must earn their DDS/DMD through completing graduate dental school. A dentist's next steps in their education vary after this. General dentists need not complete a residency. Once they finish dental school, they can begin working. They need only the proper certification for the state they plan to practice in.
Dental specialists must complete a residency after they finish dental school. These residencies allow dentists to gain hands-on experience with patients in their area of expertise before accepting an official job. Specialists must also earn certification in their field. Generally, dentists who opt for a specialty make a higher salary than general dentists over the course of their career. However, specialists require additional schooling and certification.
Learn more about dental education:
License and Certification Requirements for Dentists
DDS or DMD

Upon successful completion of dental graduate school, students earn either their DDS or DMD license. This clears them to practice general dentistry. Both licenses list the same educational requirements. Universities determine which is awarded.

Board Certification

Endodontists, periodontists, and other dental specialists usually must attain board certification. The board awards the certification associated with that speciality. For example, a periodontist would earn their certification from the American Board of Periodontology. Dentists earn these certifications through speciality-specific exams that test a dentist's knowledge in their area of expertise.

State License

Dentists must earn a license to work in the state of their practice. The requirements vary among states, but all states list educational requirements, a written exam, and a clinical exam as part of the process.
Required Experience for Dentists
Once dentists complete their undergraduate program and earn their DDS or DMD, they must acquire experience through a residency program. These programs last 2-4 years. Anyone trying to become a dental specialist needs a residency.
Dentists in the residency phase of their career receive a salary and hands-on experience working with patients. This is where students get experience solving problems in their specialties. Most general dentists do not need to complete residency programs.
Some graduate dental programs allow students to earn experience at the same time they earn their degree. This experience comes in the form of internships alongside, or instead of, coursework. Completing internships can help students transition to residencies after graduation.
Frequently Asked Questions
How long is dental school?
Most dental programs last four years. Students may graduate in less time if they combine their undergraduate degree with dental studies.
How long does it take to become a dentist?
Dentists must complete eight years of school. Those seeking to specialize need to complete a dental residency, increasing the amount of time it takes for them to be qualified to work.
How long does it take to become an orthodontist?
It takes roughly 10 years for orthodontists to earn all the certifications and licenses necessary to practice. This includes eight years of school, followed by residencies.
What is the career pathway for a dentist?
Prospective dentists earn their bachelor's degree followed by graduate dental school, where they earn a DDS or DMD. Learners then go on to complete residencies and certifications as necessary for their career.
Professional Organizations for Dentists
The ADA supports over 163,000 members who gain access to resources that help them as they further their careers in dentistry.
Members of the NDA get access to training materials and career resources to support their career goals. The NDA is the oldest association of minority dental professionals in the world.
The AGD helps members connect with their peers and provides a space for members to develop their leadership skills.
This organization is where dental office managers and dentists can collaborate and connect to find ways to better their practice.