Accredited Online Colleges
That Offer Laptops & Other Tech Perks
According to the National Association of College Stores, the average college student spent $484 on textbooks and other course materials during the 2017-18 academic year. This figure represents a significant decrease compared to the previous decade, but for many these expenses are still quite high. Online students face the added burden of purchasing the hardware and software components needed to take web-based courses. As a result, some colleges and universities with online programs provide their distance learners with laptops and other educational technology tools.
This guide includes the standard technical requirements for online courses as well as the top online schools that provide materials to distance students.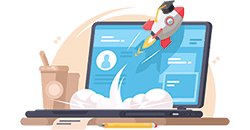 Technology Used in Online Learning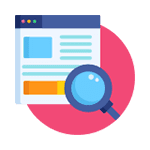 Online colleges and universities deliver courses using a cloud-based platform known as a learning management system (LMS). The LMS may either be proprietary or open source. Proprietary LMS platforms, such as Docebo and Blackboard Learn, feature source code that is copyrighted. As a result, schools using proprietary LMS systems must pay licensing and subscription fees. Open-source LMS platforms, such as Moodle, use source code that is freely available and modifiable.
LMS platforms are comprehensive by design and are typically used for the following purposes:
creating customized course lessons formatted to feature text, images, graphs, and tables;
streaming live or recorded videos and audio files, including course lectures;
enrolling new students or developing self-enrollment programs;
tracking student attendance;
designing customized exams in different formats, such as multiple-choice or essay; and
facilitating conversations and feedback between faculty members and students through email and discussion boards.
LMS platforms can be accessed anytime,and course materials generated with LMS systems can also be reused for subsequent students. Students must use computers, tablets, and other devices that are compatible with the specific hardware and software requirements of their school's LMS.
Computers
Any computer made within the past 3-4 years should be adequate for online coursework. Additionally, computers used for eLearning typically need the following hardware and software components:
a processor with a speed of at least 2 gigahertz;
a hard drive of 20 gigabytes or larger, including at least 500 megabytes (MB) of RAM;
the latest version of the device's operating system, such as Windows 10 or Mac OS X 10.10;
the latest version of a word processor program, such as Microsoft Word 11 or 13;
a fully functioning sound card;
a monitor and video card with a resolution of at least 1,024 x 768;
updated software applications, such as Adobe Reader and Adobe Flash; and
updated virus protection software.
Online students generally need access to a laptop or desktop computer with the components listed above. While most cell phones can access proprietary and open-source LMS platforms, phones, tablets, and other mobile devices may have more limited LMS access and functionality.
How Student Technology Policies Work
Student laptop and technology policies vary from school to school and may include the following requirements.
Obtaining the Computer

At some schools, students must claim their laptop during their first academic year or semester. Those who do not forfeit their free or discounted device. Other institutions do not issue the laptop and other technology materials until the student has been enrolled for at least one semester.
---
Computer Cost

Some schools provide laptops and other devices for free. However, most charge students a usage deposit that's typically at least $100. Select schools sell laptops to students, allowing them to keep the device after they finish their program. These options tend to be more expensive -- typically starting at $2,000 -- but students with financial need may qualify for applicable scholarships.
---
Software and Hardware Upgrades

Most online colleges that offer laptops and tablets prohibit students from performing software and hardware upgrades on those devices; instead, students can take their device to the school's technology center. Additionally, some schools forbid students from downloading music, movies, and games from the internet onto borrowed devices.
---
Damages and Theft

Students may purchase damage and theft protection for their issued device. However, some schools offer these protections at no charge. If insurance is unavailable, the school may charge the student for replacing the laptop if it is stolen or damaged beyond repair.
---
Student Status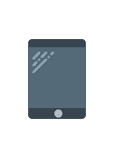 Some schools issue laptops or other devices to all incoming undergraduates, including transfer students, while other institutions may be more selective. For example, students at some schools may receive technology materials only if they are enrolled full time and have fewer than 45 transfer credits. Additionally, some schools give the laptop or tablet device to students who graduate from that institution as a parting gift.
---
Leaving School Early

In some cases, students need to pay additional charges for leaving school before they complete a certain number of credits. These charges often match the institution's replacement fee for damage or theft.
Accredited Online Schools That Offer the Best Laptop and Tech Perk Programs
The following colleges and universities with online programs, listed in alphabetical order, offer laptops, tablets, and other technological incentives for students.
Bethel University

Chatham University

Full Sail University

Independence University

Northwest Missouri State University

Rochester College

St. John's University

St. Mary's University of Minnesota

Seton Hill University

West Liberty University
Checklist: Smart Shopping for College Technology Extras
Now that we've discussed technology requirements for the top online colleges that offer laptops and tablets to students, let's conclude with a comprehensive checklist of software and hardware requirements for distance learners. This checklist can assist students attending online schools that do not provide laptops or tablets.
Although specific requirements vary from school to school, the following components meet the criteria for most online courses and LMS platforms. Be sure to inquire about the specific requirements of your school's LMS platform before making any purchases.
A computer manufactured within the past three to four years equipped with the following:

at least a 2.0 gigahertz processor
a hard drive of at least 20 GB with at least 500 MB of RAM
the latest version of the machine's operating system, such as Windows 10 or Mac OS X 10.10
Microsoft Word 11/13/365 or the latest version of a similar word processor
a sound card
A monitor and video card with 1,024 x 768 resolution or better
updated software applications, including Adobe Reader and Adobe Flash
updated virus protection software

Speakers, a microphone, and noise-cancelling headphones
A web camera with web-conferencing capabilities
A DVD-/CD-ROM
A printer
Lastly, if you do not reside on campus, make sure the internet connection in your home is 1.5 MB per second or faster.